LED related products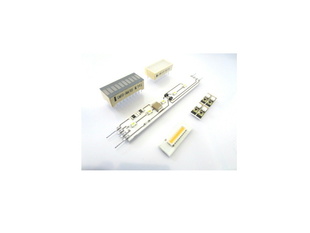 Name

LED related products

Overview

Our LED substrate that is formed conductor and resistor by thick film printing on ceramic board which is good at heat conduction and made high temperature firing.
We propose heat dissipation circuit substrate for high brightness LED application.
◆Our substrate (alumina 96%) is excellent for thermal conductivity, heat-resistance, thermal expansion, shock.
◆Circuit formation is made by thick film printing as our core technology and give our customer high reliability.
◆Able to feel excellent heat dissipation effect than glass epoxy substrate.
◆Able to recognize lower cost by LED thermal substrate than aluminum base board.