Thick film printing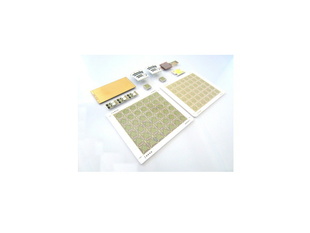 Name

Thick film printing

Overview

Thick film printing is to print metal films such as conductor and resistive element on ceramic substrate which makes going into high-temperature baking process for finalization of composite module substrate.
This thick film printing technology is applied to our products; resistor network, capacitor array, diode array, LED module and hybrid IC.
* Thermal design is available by use of alumina substrate that is good for heat conduction.
* Space-saving is achievable to make composite circuit.
* Able to assign placement freely and can make any sizes of resistive element on the substrate.
* Resistive element that is made by laser triming is guaranteed high accuracy and high reliability.
* Available to consult about functional triming for resistive element that is to influence entire circuit function.